Two big SUVs with premium flavor – San Francisco Bay Times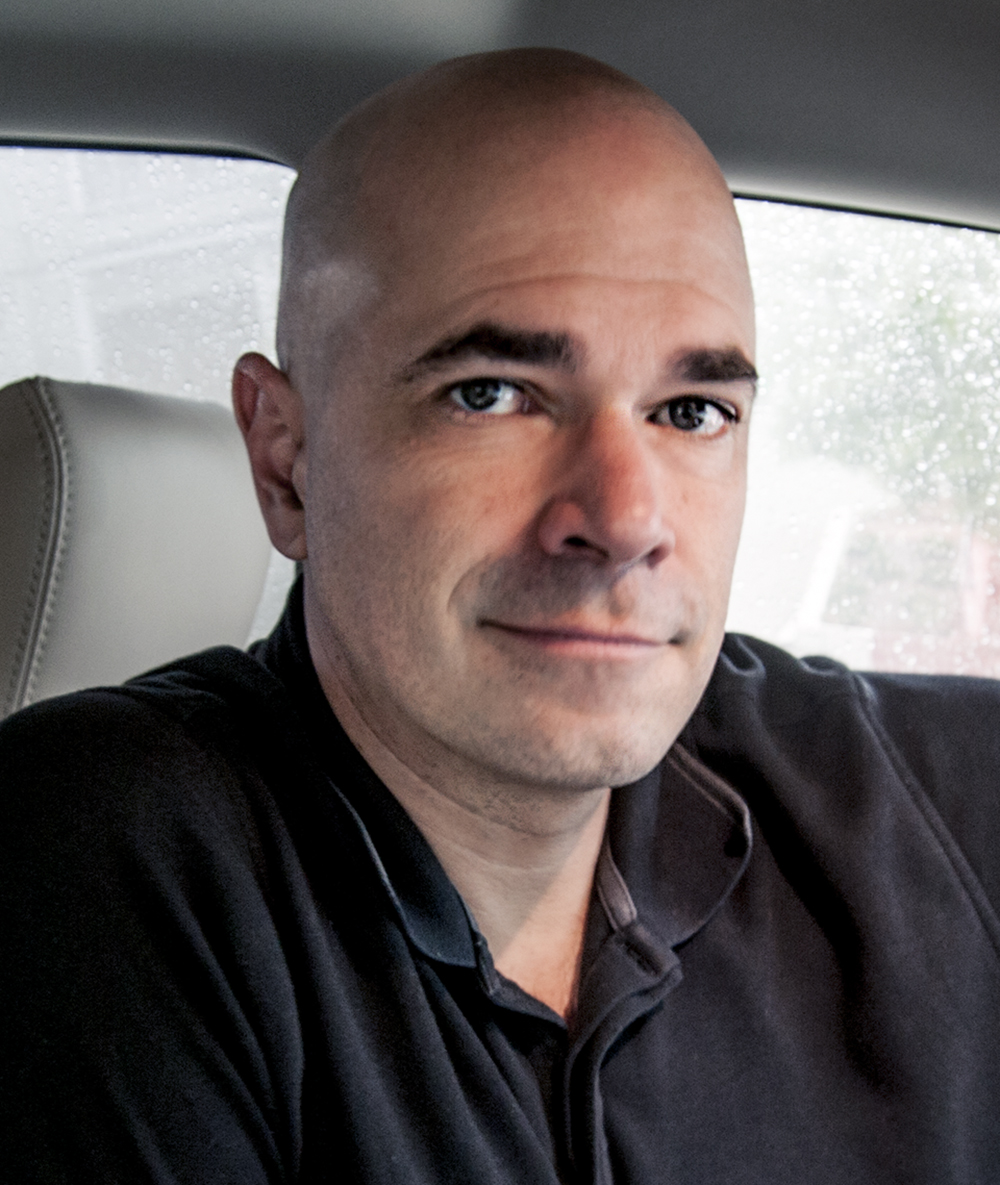 By Philip Ruth–
Over time, American car buyers have proven their collective desire to buy the biggest vehicles their budget will allow. As San Francisco residents opt for smaller dimensions for easier city driving and parking, a quick drive over the Golden Gate Bridge to Marin County shows how Range Rovers and their ilk have conquered upscale suburbs.
Chevrolet and Jeep are star players in this area, with the Uber-ubiquitous Suburban and the recently reintroduced Grand Cherokee. The Chevy brand may not be synonymous with luxury, but the $79,370 sticker price on the Surburban 4WD Premier tested begs to differ. The $73,085 tab for the Grand Cherokee Summit Reserve 4×4 was not far behind.
Both SUVs belong to the "large" segment, and the Suburban's 227-inch length makes it a giant in the class. The Grand Cherokee tested was the two-row model, which clocked in at 194 inches, and the three-row L-trim extends that to 205 inches. One of the benefits of the Suburban's extra 22 inches is a six-inch advantage in third-row legroom. Passengers big and small have room in a Suburban, while the Grand Cherokee's third row leans towards the small.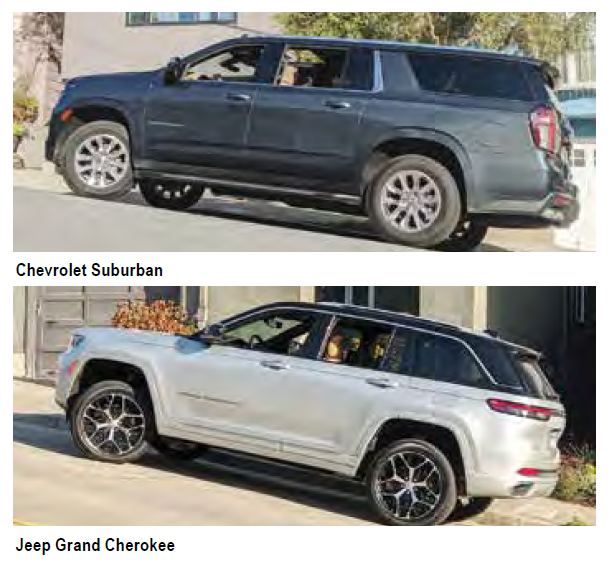 The wide widths of these SUVs create expansive interior environments, though the Suburban's 81-inch measurement does require planning for city driving, as holes in traffic can close just enough to leave you out of luck. The Grand Cherokee's 77-inches had a lesser but similar effect, and that's in situations where you wonder if you need that much vehicle.
Hit the highway, and the answer could quickly change to yes. It's time for the Suburban to shine, with its smooth ride and train-like solidity. The $2,495 "EcoTec3" V8 engine displaces 6.2 liters and feels like a plush bodybuilder under the hood – stress-free under normal duties and firmly powerful when called upon. Chevy's "dynamic fuel management" shuts off some of the eight cylinders as it drives, and this action is undetectable by the driver.
The Grand Cherokee has similar stats but feels very different from the much more truck-like Suburban. It's not a higher effort steed or anything like that; the Jeep is as distinguished as its price suggests. It's more about its occasional vibes and character responses that the Chevy carefully irons out. Its familiar 5.7-liter "Hemi" V8 engine puts out 357 horsepower and sounds great doing it, with a warm growl from idle to top speed. This engine also features cylinder deactivation ("Fuel Saver Technology"), and buyers wanting more efficiency could explore the four-cylinder hybrid Grand Cherokee 4xe, which the Suburban counters with its six-cylinder turbo diesel option. .
Inside, the Suburban lives up to its name, with a driving environment that successfully mimics that of a luxury sedan. You don't feel pumped up in a truck until you look over the window sill. The Grand Cherokee shares certain design cues, including the long, flowing horizontal lines to define the style. Both were done in tan and black treatments that effectively epitomized those plus size exercises in modern opulence.
Philip Ruth is a Castro-based automotive photojournalist and consultant with an automotive staging service.
Posted on April 21, 2022