The Nassau Bridge crossing should be closed now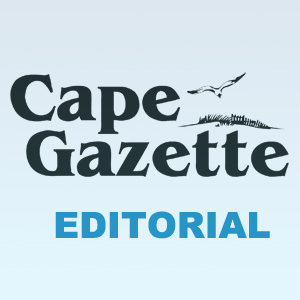 For many visitors, the Nassau Bridge is a gateway to the beaches. Coming off the Route 1 bridge is like a plane landing, a sign that you're almost there, whether it's Lewes, Rehoboth, Dewey or points further south.
Also like an airplane, many cars arrive hot, racing down the bridge to Five Points, where they're sure to be met by a stoplight or two over the next few miles.
The constant flow of fast-moving traffic causes problems for drivers at the bottom of the bridge, sitting on Nassau Road, Janice Road, or at the intersection between the north and south lanes of Highway 1. Those who cross the intersection often know best how to navigate it , but it can still be a harrowing experience. The uninitiated have a harder time judging the speed of cars coming down the bridge; they also struggle on the opposite side as the cars run north from Five Points. Stacked cars, often with impatient drivers, waiting in a disorganized manner only exacerbate the problem.
Accidents are frequent. Rollovers and entrapments are not uncommon. Something has to be done.
In a few years, this will be a moot point. The Delaware Department of Transportation has planned major changes for the section between Five Points and Minos Conaway Road, north of the Nassau Bridge. Junctions will be removed, as a series of access roads and roundabouts will be introduced to improve traffic flow. The project is in the right-of-way acquisition phase, with construction expected to begin in 2023 and continue through 2026.
Improvements at this intersection — and many other Highway 1 crossings — can't wait another summer. The accidents keep piling up. Fortunately, the dead are not. But it's only a matter of time before someone is seriously injured or killed. DelDOT should consider closing this crossover. At the very least, the Delaware State Police should tighten speed enforcement between Cave Neck Road and Five Points. Their mere presence will slow down traffic and improve everyone's safety.