State Championship Motocross, Super Trucks Highlight Weekend Slate | Sports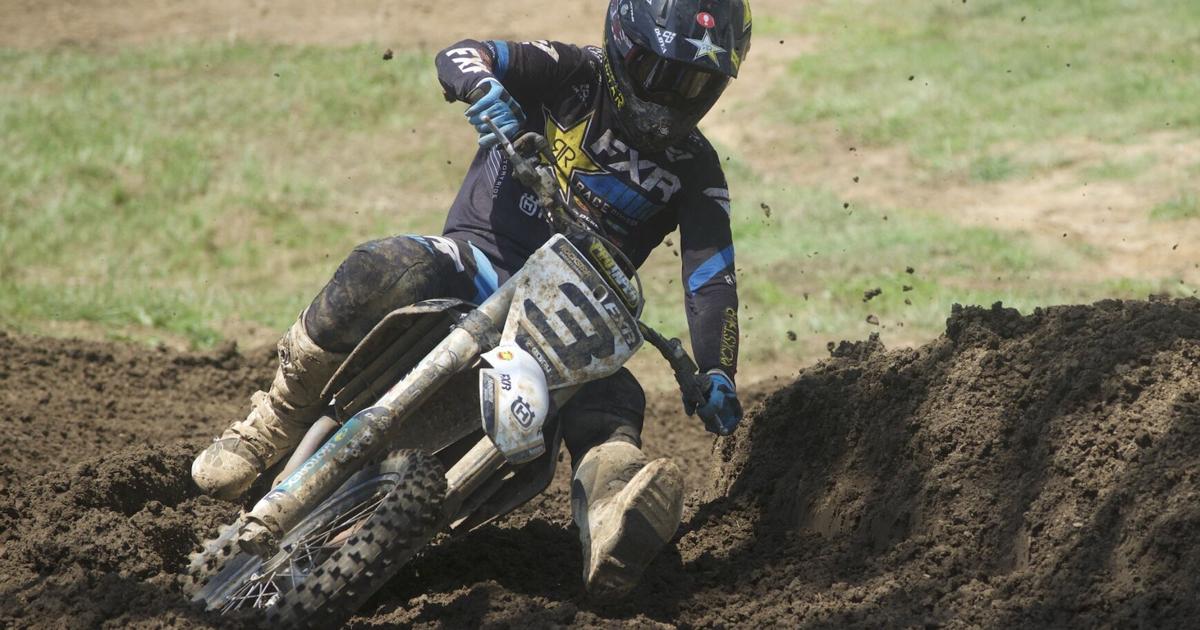 Muddy Creek Raceway hosts the 38th Annual Toyota of Kingsport Tennessee State Motocross Championship this weekend, while the Southeast Super Trucks take over Kingsport Speedway on Saturday.
Former AMA National Champion Mike Brown won the featured 450 and 250 Pro classes at last year's Tennessee State Championship.
It's a three day event at the Blountville track with a practice day on Friday. Saturday features the THOR Mega Series and Sunday is the State Championship race.
KINGSPORT SPEED
The South East Super Trucks make their second visit of the season to the "Concrete Jungle" on Saturday after racing at Kingsport Speedway in May.
DJ Canipe won the featured race on the 3/8 mile concrete oval after borrowing Clark Houston's truck. He held off Jamie Barbery for the win. Houston returned to the No. 6 Chevrolet two weeks later and won at its home track at Hickory Motor Speedway.
Lance Gatlin was Kingsport's winner in the Limited Late Model category. The Morristown driver was able to stay ahead of Bryce Applegate at the end.
Former Kingsport Speedway regular Lee Tissot won last summer's Super Trucks event after Ashton Higgins, who led most of the race, cut a tire with four laps to go.
The stands open at 4 p.m. Saturday and qualifying begins at 4:30 p.m. Racing begins at 7 p.m. with the Bandeloro Division. Carolina Vintage, Legends, Limited Late Models, Vintage Outlaws and Southeast Super Trucks all follow.
PINE SOLITAIRE TRACK
Weekly racing is set to return to the 3/8 mile asphalt oval in Coeburn, Va. on Saturday.
There are races for the Late Model, Mod 4, Pure 4, Pure Street and Bomber classes. Qualifying begins at 4:30 p.m. with rides for the kids at 6 p.m. and races at 7 p.m.
Nearby Twin River Raceway, formerly Coeburn Dragway, resumed operations last season after being closed for 50 years. The track has hosted more No Prep races this season with the next event scheduled for July 16.
CHEROKEE RACE PARK
Gayle Lumpkins rode her green Chevy Camaro to victory in last Saturday's Pro race at the Rogersville 1/8 mile drag strip.
Robert Sawyers finished second. Keaton Lumpkins, grand-nephew of the Pro winner, qualified for the Junior Dragster final, won by Kyler Davis.
Ronnie Church hauled the mail in his blue Chevy pickup truck to win the No Box race against Randy Blazer.
Cherokee Race Park hosts an IHRA Summit SuperSeries points race on Saturday. There is a test-and-tune Friday from 5 p.m.
Doors open Saturday at 4 p.m. with time trials at 6 p.m. for the Pro, No Box and Junior Dragster classes.
MAYS FAMILY FUN
The Mays family had plenty to celebrate this weekend.
Just like the famous Unser racing family, "Uncle Bobby" won the Friday Night Classic event at Volunteer Speedway. The Jonesborough racer held off Kentucky driver John Stevens to win the 20-lap race.
His nephew, Marcus, finished eighth in the #6 car normally driven by Marcus' father, Jeff.
Back in his own #12 car, Marcus was the winner on Saturday at I-75 Raceway. It was the third victory in five races for Marcus, who holds a 240-206 lead over Christian Runyon, second in the championship standings.