Mercedes-Benz says to stop driving these recalled SUVs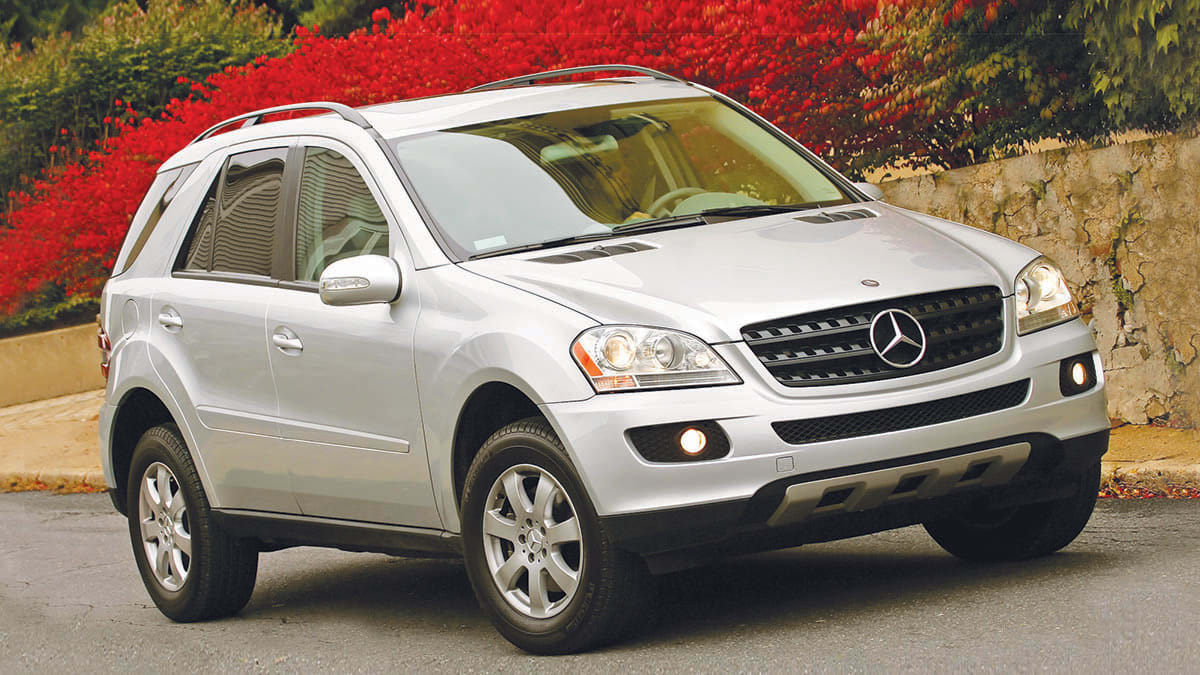 Recalled vehicles: 292,287 Mercedes-Benz SUVs
Mercedes-Benz AMG R63 2007
2007-2009 Mercedes-Benz GL320
2010-2012 Mercedes-Benz GL350
2007-2012 Mercedes-Benz GL450
2008-2012 Mercedes-Benz GL550
2007-2009 Mercedes-Benz ML320
2006-2011 Mercedes-Benz ML350
2010-2011 Mercedes-Benz ML450
2006-2007 Mercedes-Benz ML500
2008-2011 Mercedes-Benz ML550
Mercedes-Benz R320 2007-2009
Mercedes-Benz R500 2006-2007
2007-2011 Mercedes-Benz AMG ML63
2006-2012 Mercedes-Benz R350
Mercedes-Benz R550 2008
The problem: Moisture can accumulate and cause corrosion in the brake booster housing, which increases braking force when the driver depresses the brake pedal. If this occurs, the driver may experience reduced braking performance or brake failure.
The fix: The dealer will inspect the brake booster housing on affected vehicles. Vehicles that do not show advanced corrosion can continue to be driven without further action. Vehicles that exhibit advanced corrosion will undergo an additional test to ensure the functionality of the brake booster. Vehicles that pass the additional test can be driven for up to two years, but must return for additional repair. Vehicles that do not pass the additional test will need to be replaced with a brake booster.
The stop driving advisory will remain in effect for these vehicles until the brake booster is replaced. In the event that a repair is necessary and cannot be carried out immediately, an authorized Mercedes-Benz dealer will help coordinate an individual solution for the customer, including alternative mobility.
How to contact the manufacturer: Mercedes-Benz will notify owners by mail beginning May 27, 2022. Owners of affected vehicles can call Mercedes-Benz at 800-367-6372.
NHTSA campaign number: 22V315.
Check if your vehicle has an open recall: NHTSA website will tell you if your vehicle has any open recalls that need to be addressed.
If you plug your car's 17-digit vehicle identification number (VIN) into the NHTSA website and a recall does not appear, your vehicle currently does not have one. Since car manufacturers often issue recalls and for many older vehicles, we recommend that you check regularly.