Jeep – the future SUVs of the 2030s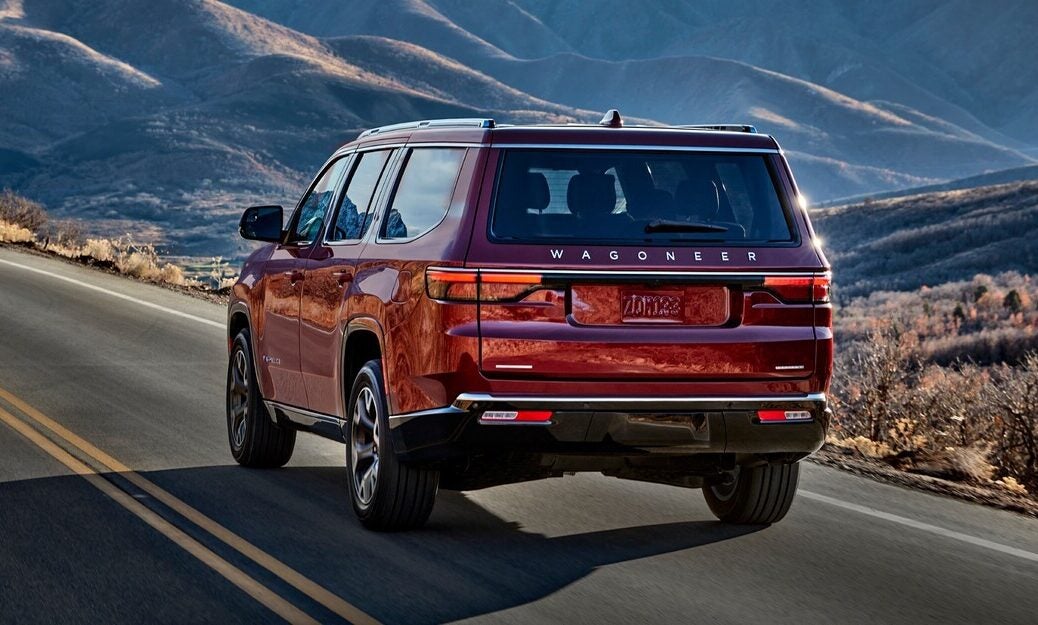 Aside from the extraordinary situation in which it missed much of China's long boom, Jeep is a compelling story of success, expansion and reinvention.
A joint venture in the PRC that continues to underperform is the only regional or national operation that current and former Jeep owners just can't seem to make work. In contrast, North America and Europe are case studies of how to update, evolve, and take full advantage of changes in vehicle buyers' wants and needs.
Who would have guessed that the Italians and even the Germans would be crazy about American brand electrified SUVs? The most popular models haven't necessarily been the small ones either. And now there are mild hybrids, plug-in hybrids and battery-only Jeeps soon to be available in Europe and later in America too.
This report takes a look at some Jeep models that are new or coming soon, starting with the electrified models. It also explores Stellantis' strange idea of ​​marketing certain obviously Jeep models without this brand name. Why it does this for premium vehicles when all Range Rovers are Land Rover badged is odd.
Electrification
The then FCA confirmed to the media in June 2018 that it was developing a sub-Renegade model. Then came the merger with Groupe PSA. The whole project was delayed because work started again to switch the architecture to the latter's CMP and e-CMP, now renamed STLA Small.
The lead factory for what you might call 'Diploma' is Tychy with related small crossovers for Fiat and Alfa Romeo to be manufactured on the same production line. There could be one for Lancia too but not before 2025.
The smallest Jeep can end up being a big deal. Such a vehicle would also be very successful in Brazil and India: it could be built in these two countries, not just in Poland.
In April 2021, suppliers announced that mass production of versions powered by internal combustion engines would begin in November 2022 and the EV would follow from February 2023.
Given the less than 4m length, it seems unlikely that a version of the Graduate will be sold in the United States.
Announced in January with sales set to begin next month, the Renegade e-hybrid and bigger E-Hybrid Compass share a powertrain. Each is primarily aimed at the European LHD and RHD markets.
Unlike the 4xe versions, which are plug-in hybrids, none have all-wheel-drive capability. The propulsion system consists of a 1.5-liter Miller Cycle four-cylinder turbocharged gasoline engine from Stellantis' Global Small Engine family and a single engine.
Combined power and torque are 130hp and 240Nm. A seven-speed dual-clutch automatic gearbox (code: 7HDT300) is the only transmission available. Outputs from the 48-volt motor are 15 kW (20 hp) and 55 Nm, which equates to 135 Nm at the gearbox input.
As the gasoline-electric powertrain was added to the Renegade near the end of its lifecycle, construction will likely take less than two years.
And as with the PHEV (see link to PLDB below for details), there may not be a direct successor, with Stellantis potentially replacing all variants with one renegade battery. That's yet to be confirmed, and the company could also adapt both powertrains to the next-gen model, along with an ICE alternative only for North America.
the next renegade was planned for the 2023 model year in North America, with production expected to begin during the third quarter of 2022. An evolution of the existing SUSW platform was supposed to be the original plan, but now the architecture could be switched to Stellantis STLA Small.
So there should be an EV variant for Europe but not for North America. An update on this project is awaited. The potential change in platform (and factories) will likely delay the arrival of the new model until 2023 or 2024.
A reboot of China…
The make and model(s) are not yet known, but in January 2020, Foxconn (Hon Hai Precision Industry Company is also known as Foxconn Technology Group) told the media that it hoped to establish a joint venture with Fiat Chrysler, which would see the companies making electric vehicles in China.
As Jeep is the only FCA brand to have had an impact with PRC buyers (although deliveries in 2021 only numbered just over 20,000 vehicles), this would be the logic on which to base their collaboration. No introduction date has been given, but 2023/2024 seems likely if the deal goes through.
Nine months after the Taiwanese firm's initial statement, it then revealed specific architecture for electric vehicles at an event in Taipei, announcing its intention to become an automaker. The Apple contractor also said it plans to produce solid-state batteries for vehicles from 2024.
Young Liu, the chairman of Foxconn, says he sees the potential for the company to supply up to three million electric vehicle chassis and electric systems per year by 2025. It is presumed that this would be for several JV.
… and India too (plus Brazil)
the Commander (to be manufactured in Brazil) and Meridian (India) are of the same model. The first of these was revealed online in August 2021.
These additional Jeeps would have an internal code of H6. Production in India would begin in the first half of 2022, Stellantis US design chief Ralph Gilles told local media in March 2021, with the same applying to construction in Brazil.
Based on Compass, (see PLDB for more details on this model and its successor), the new model has six- and seven-seat configurations. The Commander for South America is expected to be powered by a 1.3-liter flex-fuel engine, while the Indian Meridian will come with a standard 2.0-liter mild-hybrid diesel.
Earlier this week, Stellantis India announced that the Commander would be available locally from "mid-year".
Jeeps that aren't Jeeps
the Great Wagonniera revival of a dormant model name from Jeep history, was supposed to be released in 2013, but after many delays it was finally released. announced to the media in March 2021. A Wagonnier was revealed at the same time: the name was first mentioned by former FCA CEO Sergio Marchionne during a press conference in January 2016.
Deliveries of these large SUVs of up to eight seats began in the second half of 2021, new for the 22 model year. Curiously, Stellantis does not refer to either model as a Jeep. There are also no brand badges inside or out. "Wagoneer" even appears as a kind of premium sub-brand in the company's media material.
These giant SUVs are both 249mm longer, 102mm taller and 160mm wider than the Grand Cherokee L. The lightest Wagoneer variant tips the scales at 2,703 kg, with the heaviest Grand Wagoneer weighing 2,912 kg.
The architecture is a derivative of the body-on-frame chassis used by the Ram 1500 pickup. As for the engines, the Wagoneer has a 5.7-liter mild-hybrid V8 that produces 392 horsepower and 404 pounds of torque . The GW, meanwhile, is powered by a 471-hp 6.4-liter V8 that generates 455 lb-ft of torque. An eight-speed automatic transmission is standard for both.
These are the brand's most expensive models, positioned both above the Grand Cherokee and the three-row SUV that FCA announced in 2018 it was developing. The last of them turned out to be a new Grand Cherokee with an extra row of seats.
The Wagoneer is for models such as the Chevrolet Tahoe and Suburban as well as the Ford Expedition. Rather, the Grand Wagoneer is a rival to the Cadillac Escalade, Lincoln Navigator, Mercedes-Benz GLS-Class, and BMW X7. While big Jeeps look alike, the GW has flared wheel arches/fenders, a two-tone black roof and retractable side steps among other special features.
Prototypes of an even longer model (or indeed models) were spotted in January, suggesting that a Wagonnier L and one Grand Wagoner L will be added to the line-up. It could be for model years 23 or 24. The weight of this or these vehicles will probably be extraordinary.
Lifecycles for all Wagoneers are expected to be a decade, which means facelifts in 2027. There's a chance it'll be an eight-year cadence instead, in which case refreshes would be for MY2026.
Reports on future models from many other manufacturers are grouped together in Just Auto's OEM Product Strategy Summaries section.
The intelligence of the future platform
More details on past, current and future models can be found in PLDB, the future vehicle database which is part of GlobalData. Automotive Intelligence Center. This includes Jeeps not featured in this report.
The next installment in Stellantis' future model focus will look at Peugeot, followed by Citroën, DS and finally, Opel and Vauxhall. Articles recently published for related brands concerned Fiat, Abarth and Lancia; Chrysler, Dodge and Ram; Alfa Romeo; and Maserati.