Iranian automaker 'Iran-Khodro' unveils its first local crossover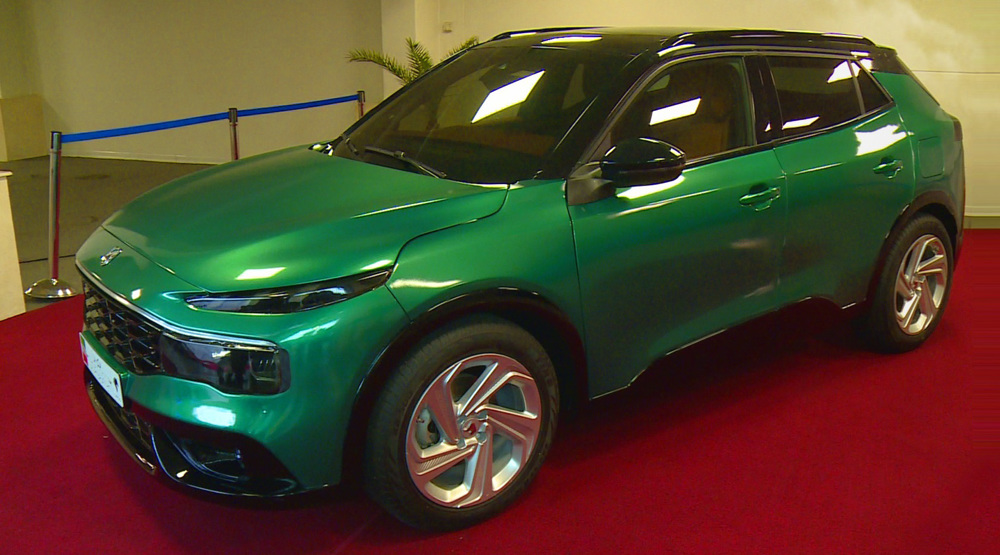 Yusef Jalali
Press TV, Tehran
Rira is the name of this latest crossover car produced by Iranian giant Iran Khodro. The vehicle was unveiled at the Iran-Khodro plant west of Tehran. The Iranian automaker claims that it is the first crossover ever built in Iran, which can compete with its international rivals.
Iranian automakers, namely Iran-Khodro and Saipa, took over after France's Peugeot and Renault, along with other international auto companies, left Iran in 2018 following US sanctions on Iran. Iran that have created a supply shortage, pushing car prices to all-time highs.
The crisis has forced Iranian companies to pool local resources to produce Iranian-made vehicles.
While acknowledging the adverse effects of US sanctions, Iran-Khodro chief executive Mehdi Khatibi said the measures had their silver lining.
Iranian-made cars are already rolling on the streets of countries like Iraq, Syria, Azerbaijan and Senegal. However, Iran-Khodro has higher ambitions, planning to export 100,000 cars every year.
Launched in 1966, Iran Khodro Industrial Group, or simply IKCO, began by producing the first Iranian-made car, Paykan, based on the British Hillman Hunter in the 1960s. Paykan was discontinued in 2005.
Some of the old-fashioned cars such as the Peugeot-206 are still rolling off the Iran-Khodro production lines; however, the Iranian automaker says it will soon stop producing them.
He plans to focus on making luxury cars such as Rira, which he sees as a bridge to gaining a foothold in the global market.
Iran Khodro has come a long way from copying foreign designs to manufacturing its own cars. The Iranian automaker says it is not happy with its position and will continue its journey of making cars on par with international brands.