Five biggest SUVs of all time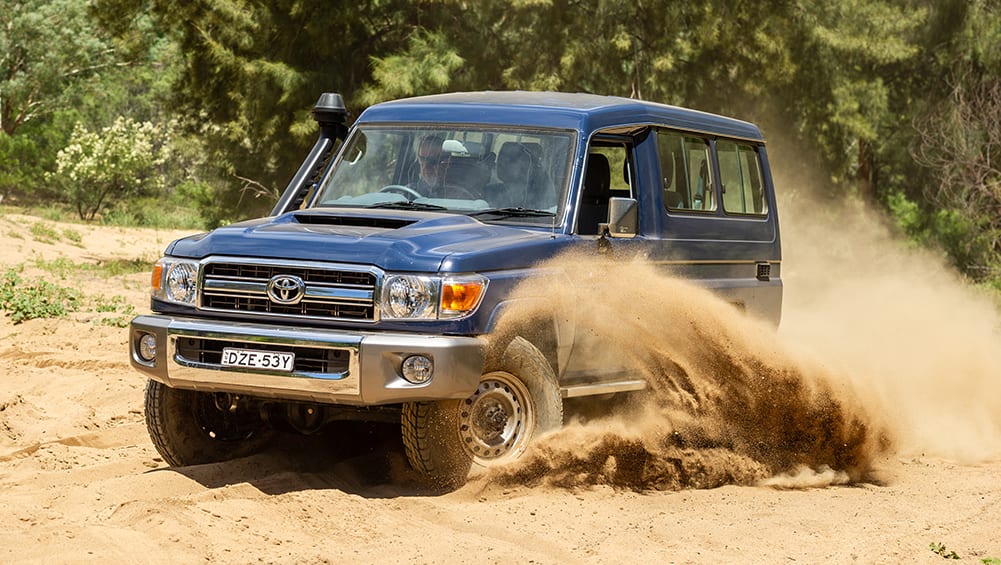 Unless you've been living under a rock, you'll have noticed an increase in SUVs moving around. In the past five years alone, SUVs have become the dominant type of vehicle on our roads, with more than half of all new vehicles sold under the SUV banner.
But what is an "SUV" in fact? It stands for Sports Utility Vehicle, which is not a very accurate description of many models widely considered an "SUV".
The label covers such a variety of models that it stretches from the pint-sized Hyundai Venue to the giant Rolls-Royce Cullinan, with literally hundreds of options in between.
The original intent of the "SUV" label was to cover models that had higher ground clearance, all-wheel drive, and more rugged styling.
But as SUVs have grown in popularity, many have become little more than tall hatchbacks and even sedans, often without all-wheel drive and rugged styling.
For example, the Mazda CX-3 is very similar in size, styling and powertrains to the Mazda2, but because it has a higher ride height it is considered an SUV.
However, at the other end of the spectrum, the SUV brand also incorporates true off-road models such as the Toyota LandCruiser 300 series, Nissan Patrol and Land Rover Defender.
Why are SUVs popular?
The Ecosport was replaced by the Puma in 2020.
This is the key question automakers have been trying to answer for the past decade. While buyers originally seemed to flock to SUVs for their rugged looks, roomier cabins, and all-wheel-drive capability, over time SUVs have become more and more car-like in terms of looks, space and powertrains.
Ford is a prime example of this phenomenon, being an early entrant into the compact SUV market with its rugged-looking EcoSport. It proved a sales flop and was replaced by the Puma, a much more hatchback version of an SUV.
Ultimately, the simple answer is arguably that the increased ride height provides greater visibility on the road, especially as more SUVs surround you in traffic. This higher seating position also gives the impression of greater safety, although there is little scientific data to suggest that SUVs are inherently safer than a passenger car, wagon or hatch.
There are some practical advantages to buying an SUV, at least in most cases, with the wagon-style rear offering a larger cargo area compared to sedans and many hatchbacks.
On the other hand, SUVs are popular with automakers because in many cases (but not always) they charge more for them compared to an equivalent-sized hatch or sedan.
For example, the Subaru XV starts at $29,690 for the 2.0i, while the Impreza – which is similar mechanically (both share the same underpinnings) and appearance – is priced at $23,990 for its 2.0i model. equivalent. And, to be fair to Subaru, it's not the only brand with such a scenario.
Are SUVs big compared to other cars?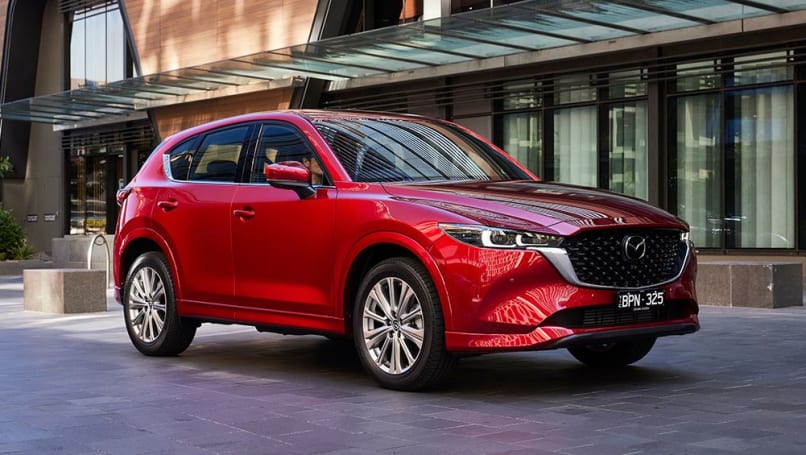 The CX-5 shares the same platform as the Mazda 6.
Not necessarily, and obviously it depends on the dimension you're looking at. SUVs are generally taller, but not always longer or wider than an equivalent sedan or hatchback.
Taking the example of a Mazda CX-5 SUV and a Mazda6 sedan, both are the same width and the CX-5 is 224mm longer, but the 6 is actually 315mm longer.
So just because an SUV is taller doesn't mean you're guaranteed to buy something bigger and roomier than a passenger car alternative, so it pays to do your research on the dimensions.
What is a large SUV?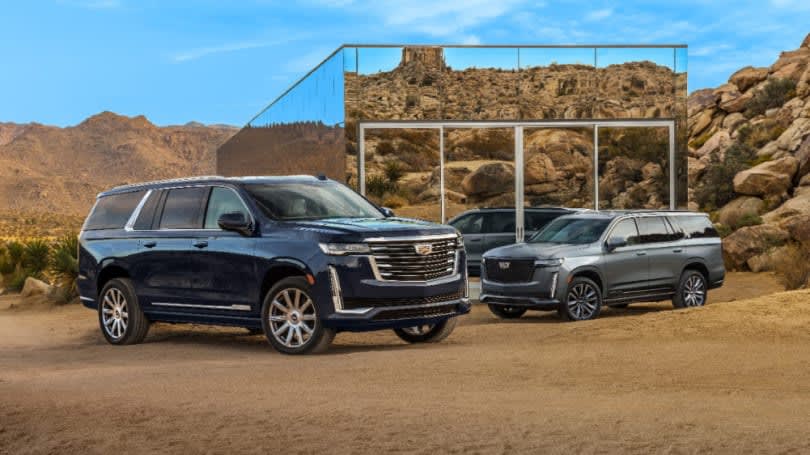 Everything is bigger in Texas…
The Federal Chamber of Automotive Industries which oversees car registration data in this country divides SUVs into five categories: light, small, medium, large and premium.
This is the last category we are going to focus on today and these are some of the biggest SUVs you can buy today. Most are over five meters long and usually around two meters wide. This is the domain of the Toyota LandCruiser, Range Rover, BMW X7 and Mercedes-Benz GLS.
And those are just the models available in Australia. In foreign markets, especially in the United States, SUVs are even bigger. The Chevrolet Suburban is 5931mm long, the Cadillac Escalade ESV is only slightly shorter at 5766mm long and the Ford Expedition EL is 5333mm – proving that America likes to do it bigger.
Check out our list below for the biggest SUV you can find on the Australian market at the time of publication.
Top 5 biggest SUVs
1. Rolls-Royce Cullinan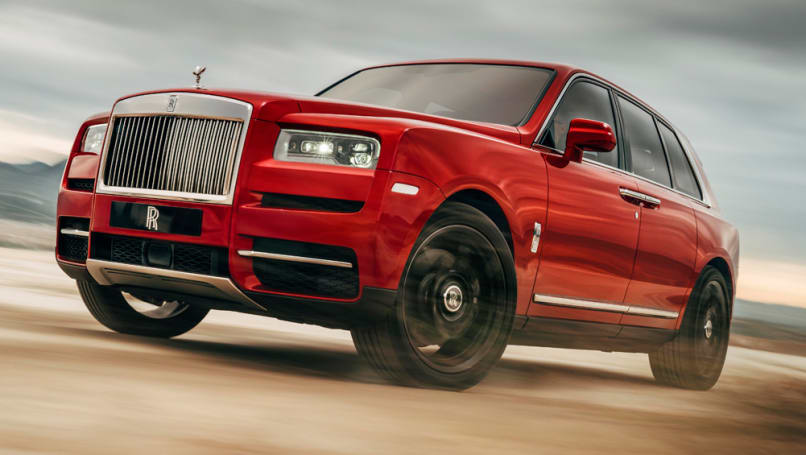 The Rolls-Royce Cullinan has been on sale since 2019.
Length: 5341mm
Height: 1835mm
Lenght: 2000mm
Price: from $659,000 (plus road charges)
The Cullinan may be one of the most expensive new models available today, but at least you know you're getting a lot of metal for your really big bucks.
Measuring 5.3m long and 2.0m wide, the Cullinan is the definition of luxury on wheels. Its size allows it to be a spacious and luxurious mode of transport for all occupants – front and rear.
Given its size and Rolls-Royce's history of building powerful engines, unsurprisingly the Cullinan is suitably motivated. It packs a 6.7-litre twin-turbo V12 under the bonnet that does 420kW/850Nm, which is more than enough to pull this SUV despite its massive size.
2. Land Rover Range Rover LWB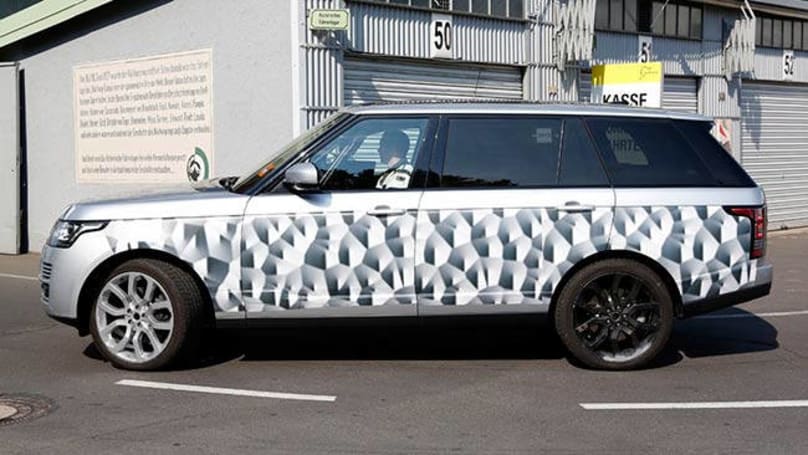 The long wheelbase Range Rover is 5.2m long.
Length: 5252mm
Height: 1870mm
Lenght: 2209mm
Price: from $286,600 (plus road charges)
Passed by rival Rolls-Royce by just 89mm, the Range Rover LWB (long wheelbase) is still a sizable SUV. It is 5.2m long and, as the name suggests, has an extended wheelbase to free up more cabin space to allow rear-seat occupants to stretch out, as well as create space. space for the third row seats.
Already on sale but not expected to hit dealerships until mid-year, this next-generation Range Rover LWB will be available with two engine options – D350 and P530. The D350 is a 3.0-litre straight-six turbodiesel developing 258 kW/700 Nm; the P530 is a new 4.4-litre twin-turbocharged V8 petrol engine developing 390 kW/750 Nm.
3. Toyota 70 Series Land Cruiser Troop Carrier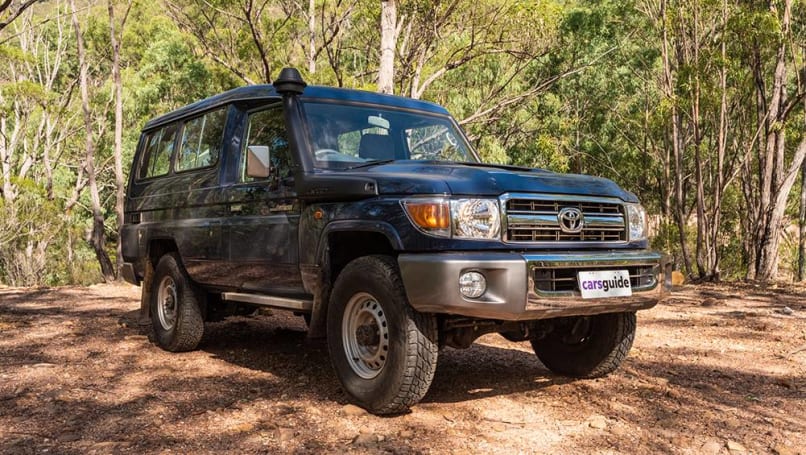 The two-door Troopie looks like a block of wood on wheels.
Length: 5220mm
Height: 2115mm
Lenght: 1790mm
Price: from $71,350 (plus road charges)
It's no surprise that a Toyota LandCruiser made it onto this list, but it might not be the one you thought. Although the new 300 series is a big SUV, in this business it doesn't really stand out. It is "only" 4980 mm long, 240 mm less than the Troop Carrier.
It probably shouldn't come as too much of a surprise that an SUV called the "Troop Carrier" is one of the biggest SUVs on the market, because it was designed with space in mind.
Not that Toyota is afraid to build some of the biggest SUVs in the world. The US-focused Toyota Sequoia is 5209mm long, while the luxurious Lexus LX is slightly longer than the LandCruiser it's based on at 4990mm.
4. Mercedes-Benz GLS-Class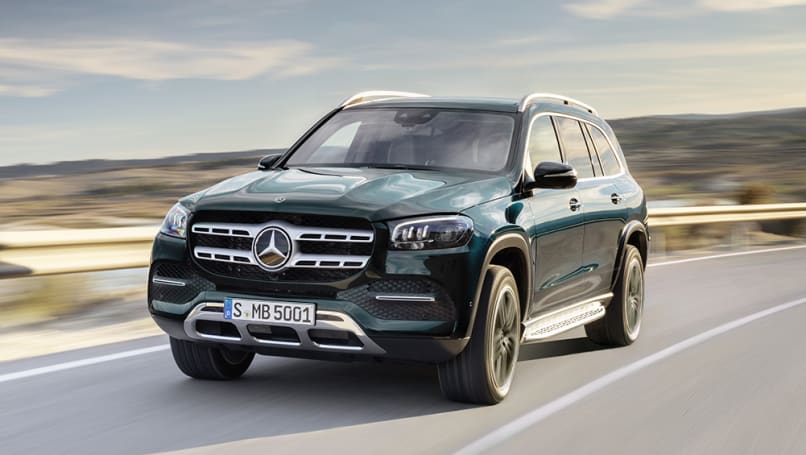 The new GLS is now longer (+77mm) and wider (+22mm) than the previous model.
Length: 5214mm
Height: 1823mm
Lenght: 2006mm
Price: from $164,151 (plus road charges)
If you want a sign of how far SUVs have traveled in the pecking order, look no further than the GLS. For decades, the S-Class limousine has been Mercedes-Benz's flagship model, the physical embodiment of all its knowledge of design, technology and driving, while the GL-Class (as it was once known) was largely neglected.
But as SUV sales continued to rise, the German giant renamed its largest model and turned it into an S-Class on stilts. Sales of the GLS have increased over the past few years as even the top end of the city has replaced driving in the back of cars with driving in the back of SUVs.
Mercedes Australia offers a trio of models – GLS450, GLS400d and AMG GLS63. The 450 is powered by a 3.0-liter turbocharged six-cylinder petrol engine and a 48-volt mild-hybrid system, producing 270 kW / 500 Nm; the 400d is a 3.0-litre turbodiesel good for 243kW/700Nm; and the AMG naturally gets a more powerful engine, a 4.0-litre twin-turbo V8 with 48V assist making 450kW/850Nm.
5. Nissan Patrol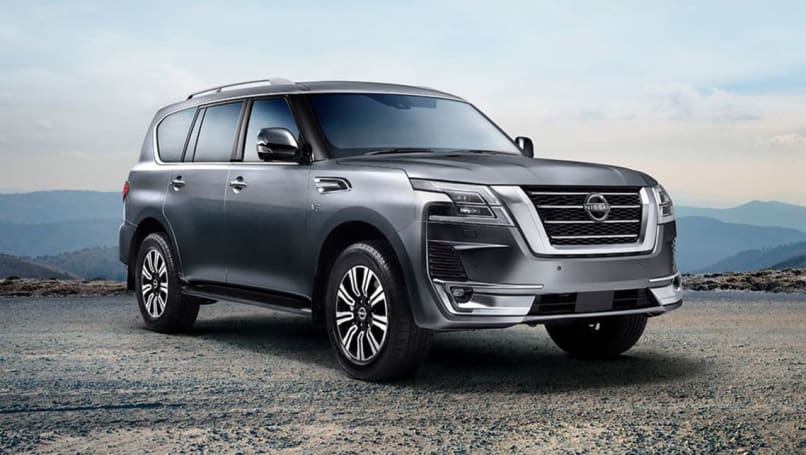 The Patrol spawned two larger spinoffs – the Infiniti QX80 and the Nissan Armada.
Length: 5165mm
Height: 1940mm
Lenght: 1995mm
Price: from $82,160 (plus road charges)
After six years on sale, the Patrol has been given a facelift for 2022, with a few styling tweaks to keep it fresh. A rival to the LandCruiser, the Patrol is powered by a 298kW/560Nm 5.6-litre petrol V8 that delivers plenty of performance, even if it doesn't compare well to its diesel-powered opposition.
Interestingly, the Patrol spawned two bigger spinoffs – the luxurious Infiniti QX80 and the US-built Nissan Armada – both of which are even bigger. The discontinued QX80 was 5340mm long, which would have put it second on this list, just 1.0mm behind the Cullinan. The Armada is 5306mm long, 141mm longer than the Patrol.