Bastian Dietz on the intersection of the bike and car industry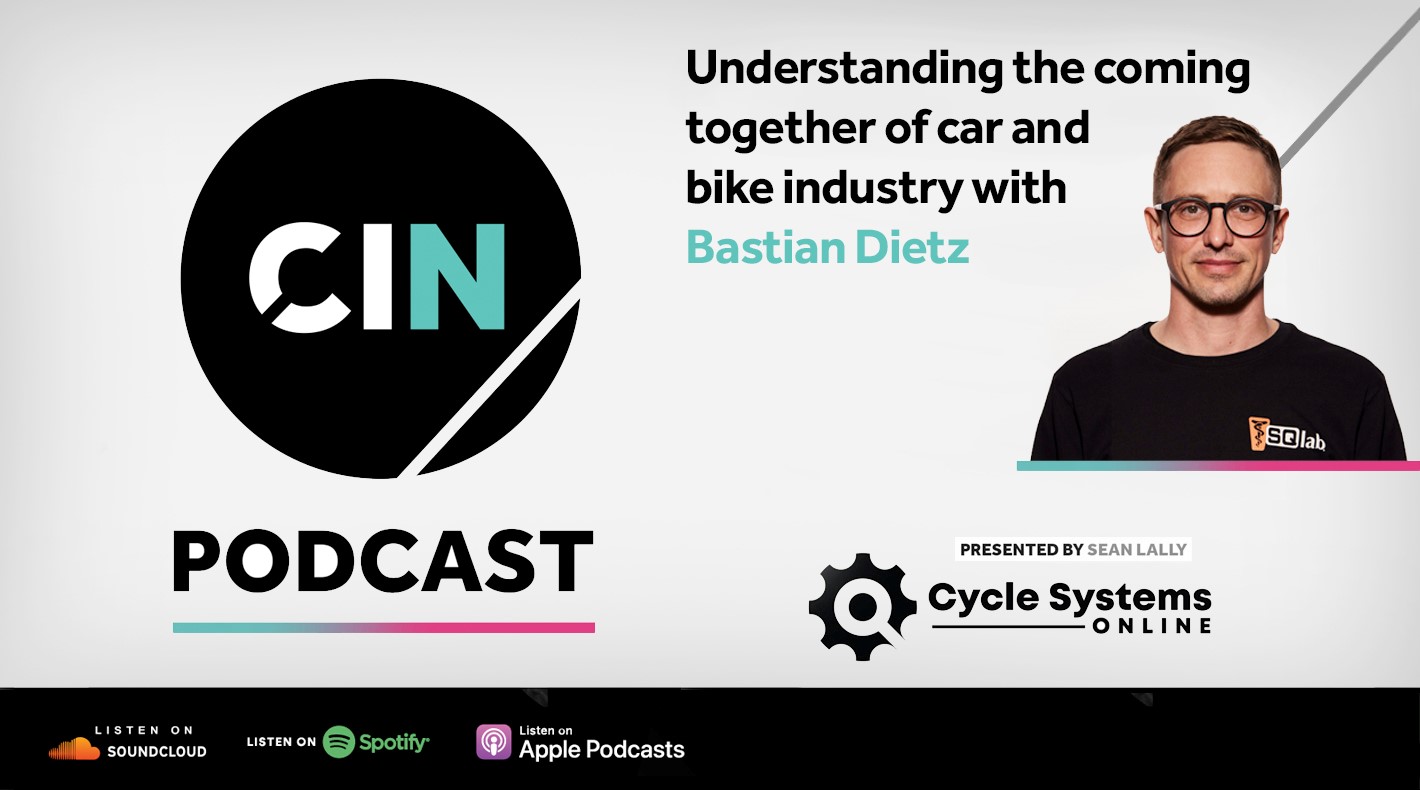 This month, we're pleased to rely on the unique oversight of Bastian Dietz, whose career in the bike and event industry has culminated in in-depth knowledge of a trend that has crept in since that the e-bike market has begun its ascent – it's the constant crossover between the bike and car industry.
Bastian has a long history in the bike and sports industry, which started in a bike shop but has since evolved into roles in global cycling companies and event management; in particular as responsible for cycling and new mobility with the biannual mobility fair IAA. Alongside Eurobike's work on new mobility, this Munich event has been widely regarded as a landmark in the bicycle industry and the automotive industry, acknowledging the collision course as transportation evolves.
With a significant push into auto companies buying into the bike business, Bastian suggests there seems to be a lot of real participation in auto brand bike products and some that just tick a box for future shareholders.
He says: "Major classic car brands know they will lose city centers in the long term and on a global scale. Covid had been a huge catalyst. I think from an automotive point of view, there are two types of interest in cycling; really honest, to open up the product portfolio and generate future revenue streams on sale and ownership. And there are those who are a little made up. Stakeholders want this engagement in cycling, but I doubt they really focus on it.
In his old role, Bastian had the task of convincing the bike industry that the inevitable collision of worlds had to be embraced, rather than fiercely resisted. It was not always an easy task, he says, but the big picture is important, we are told.
"It was a common talking point in the bike industry about car show membership, there had been comments from senior management that were 'I will never put money into the biggest car association of Europe is the enemy, why do you even ask? ' I get that point, but the other point is that they're opening up their biggest media platform. They offer you participation in media reach, customer reach, they made an offer with open arms.
Today, Bastian is the Director of Global Business Development at SQ Lab, which gives this podcast a second dimension and will help bike shops understand the use and sale of components designed to fit the customer. As part of that, we're told of a new category launch for this month's Eurobike show; SQ Lab will enter the glove market. An all-new fit and sizing concept will be featured on stand 11.1 c21.
Tune in below, or for previous episodes with industry thought leaders, head here. If you prefer to listen on Spotify, check out our channel here.
With thanks to our host, Sean Lally of Cycle Systems Online.